In a surprise announcement, Google made Android 9.0 official today and it is named Android Pie. Starting today the existing Pixel phones will receive updates. The other phones which participated in Android P beta program will get the update later.
"Devices that participated in the Beta program from Sony Mobile, Xiaomi, HMD Global, Oppo, Vivo, OnePlus, and Essential, as well as all qualifying Android One devices, will receive this update by the end of this fall! We are also working with a number of other partners to launch or upgrade devices to Android 9 this year," Google said in a blog.
Here are some of the noteworthy features of Android Pie:
Gesture-based Navigation: After Apple announced its support for gesture-based navigation for iPhone X, Android has followed the suit. When the user swipes up from the home button the multitasking menu shows up. Another swipe or long swipe will directly take the user to the app drawer.  Note that manufacturers like OnePlus already have their own gesture implementations. Also, it shows five suggested apps (most used) on the bottom. The user can slide as well to see the recently used apps.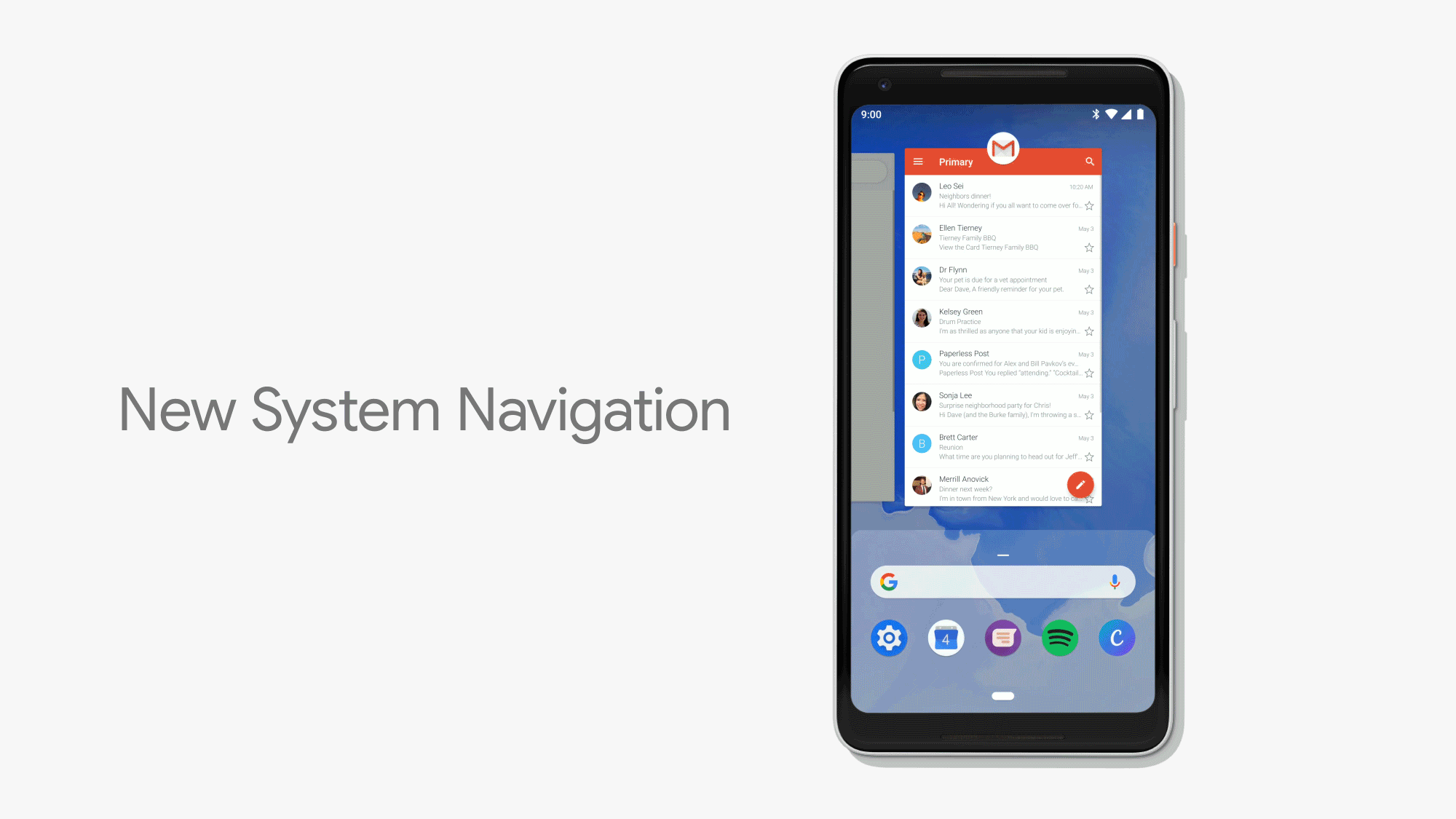 Indoor maps: Android P will support something called WiFi Round Trip Time (RTT) which will guide the users to access points. With this implementation, the location accuracy of the device will be 1 to 2 metres. That opens up the world to the plethora of applications such as in-mall experience, indoor maps of popular buildings, games and much more.
Android Pie comes with improved security and privacy features as well. Google has worked especially on biometrics as many devices are looking to support methods such as IRIS and Face Unlock.
These features are coming later to the devices running Android Pie. Wellbeing feature is available in beta at the moment for Pixel devices.
Slices: Slices are the part of the apps which surfaces when you're searching for an app. For instance, if you're searching for Uber, the option to call an Uber to home or work will appear in the search itself.
Wellbeing
Dashboard: Android P will give you a detailed dashboard to allow you to peek into your app usage. The idea is to use your phone less than usual.
App timer: Under project well being, Google will allow you to set timers on how much you can use an app in a day. Once that time is passed the icon of the app will be greyed out.
New Do not disturb mode: Earlier do not disturb mode kept the phone on silent but sometimes the notifications still popped out to wake the screen up. Now there will be no visual interruptions as well.
Wind down: This mode is for when you're ready to go to bed. It will switch on Do not disturb mode and turn the display to greyscale for your defined bedtime.