Google made the latest version of Android called Pie 9.0 available for the Pixel users. The company had announced these features at its developer conference Google IO. Few of the most important announcements were centred around Android. The operating system will receive a bunch of updates in its next version currently called Android P. Here is a rundown of the top features. Some of the announcements were made when the first developer preview was announced.
Notch Support: There will be support for the devices with a physical notch. Smartphone makers would be able to define the size and shape of the notch. So no icons or part of the operating system would be drawn there.
Adaptive Battery: Google partnered up with Deepmind to implement AI to understand app usage patterns. Only the apps which the users use the most will run in the background and other apps will be idle. Google observed that 30% reduction in the app wake ups.
Gesture-based Navigation: After Apple announced its support for gesture-based navigation for iPhone X, Android has followed the suit. When the user swipes up from the home button the multitasking menu shows up. Another swipe or long swipe will directly take the user to the app drawer.  Note that manufacturers like OnePlus already have their own gesture implementations. Also, it shows five suggested apps (most used) on the bottom. The user can slide as well to see the recently used apps.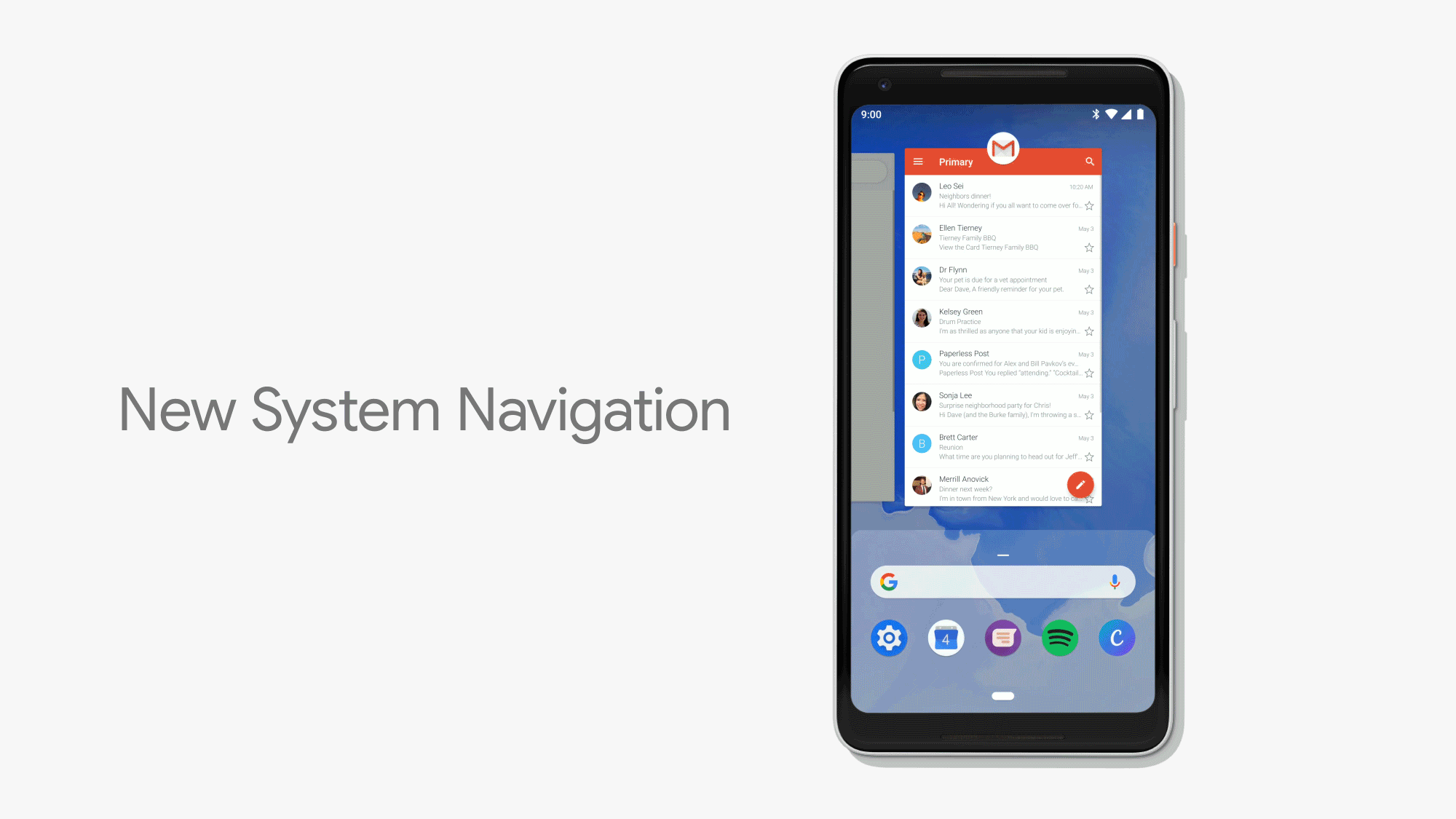 App Actions: These are shortcuts which will help you complete an action such as starting a specific workout or calling a specific person.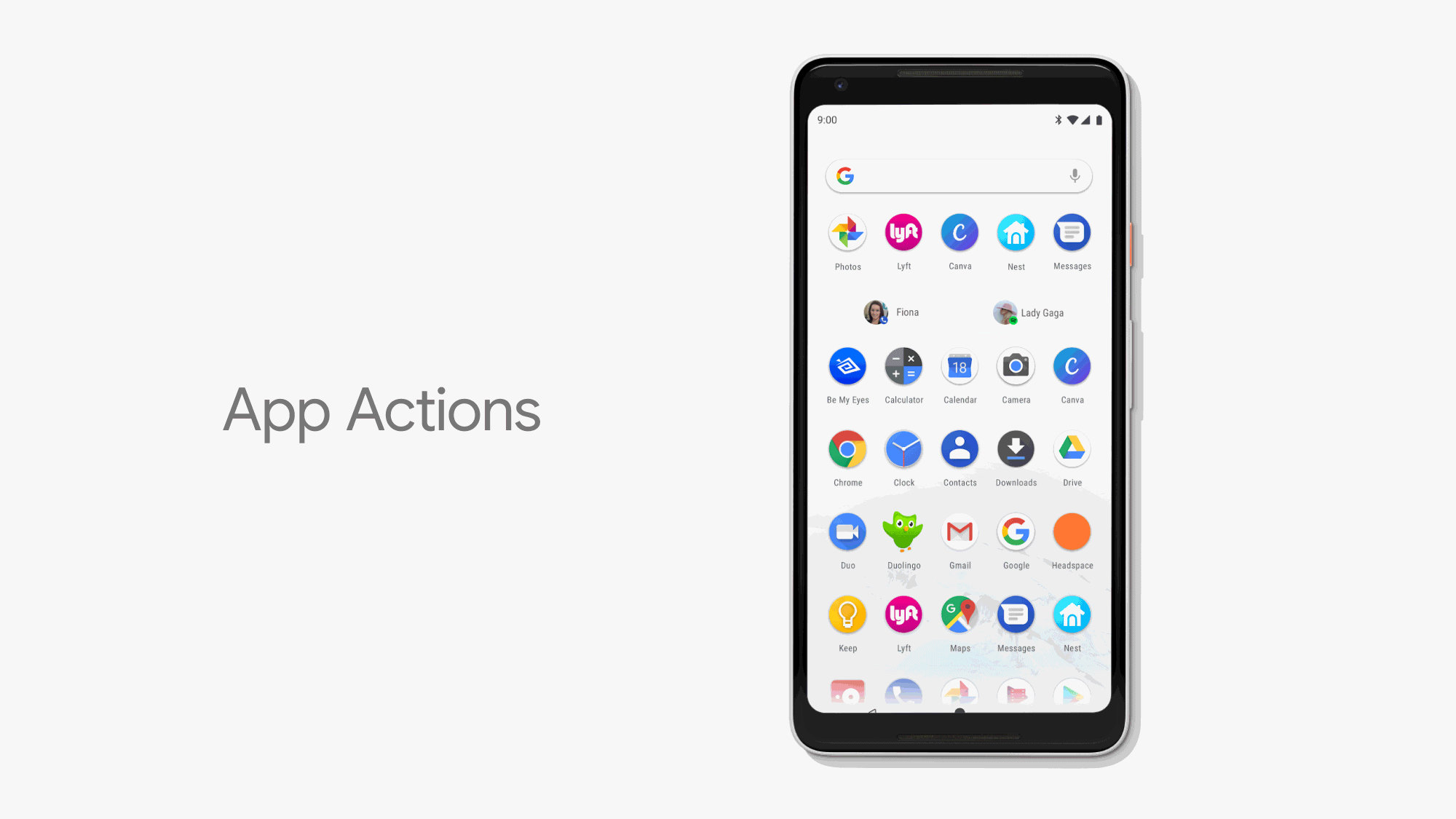 Slices: Slices are the part of the apps which surfaces when you're searching for an app. For instance, if you're searching for Uber, the option to call an Uber to home or work will appear in the search itself.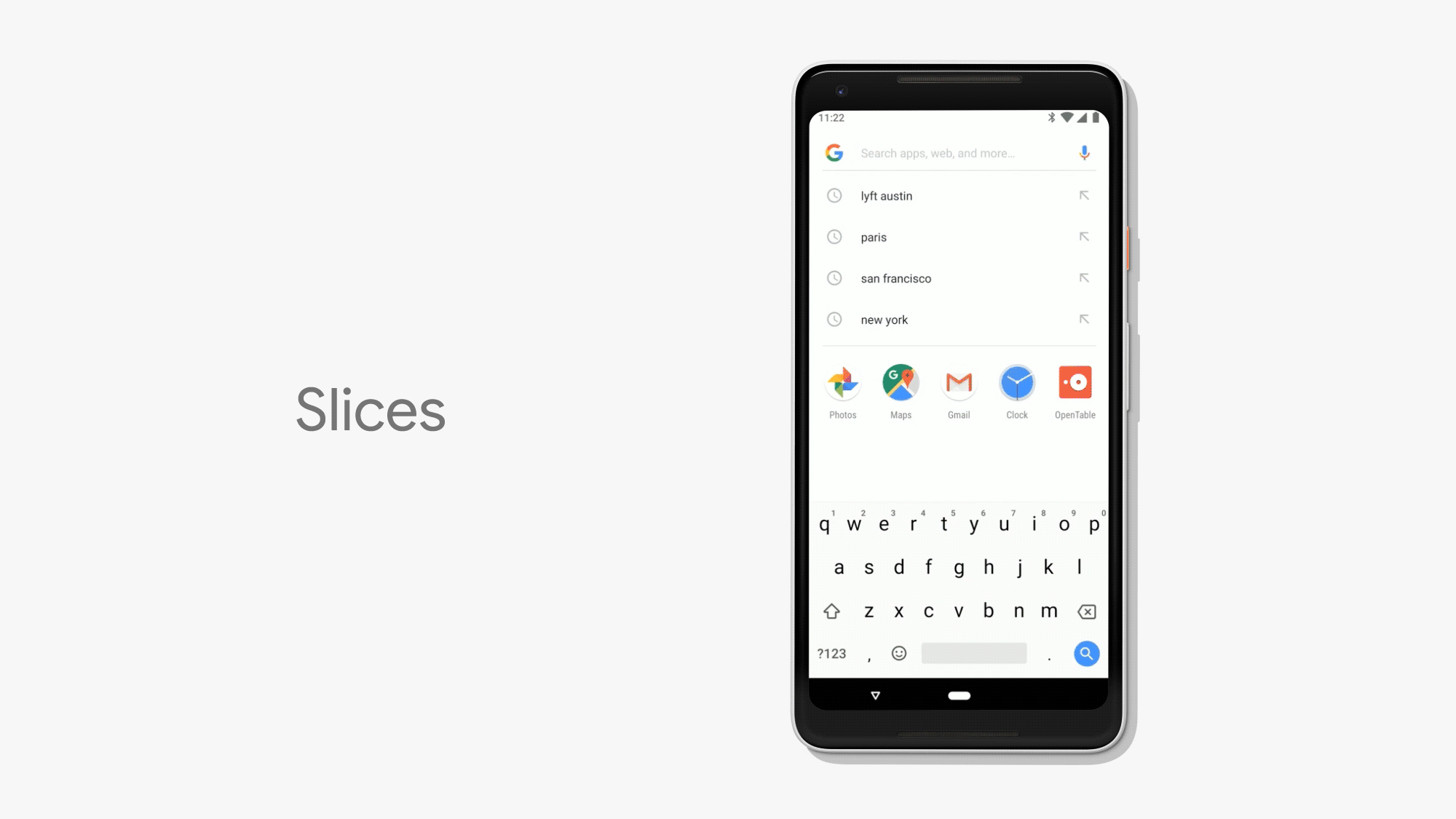 Wellbeing

Dashboard: Android P will give you a detailed dashboard to allow you to peek into your app usage. The idea is to use your phone less than usual.
App timer: Under project well being, Google will allow you to set timers on how much you can use an app in a day. Once that time is passed the icon of the app will be greyed out.
New Do not disturb mode: Earlier do not disturb mode kept the phone on silent but sometimes the notifications still popped out to wake the screen up. Now there will be no visual interruptions as well.
Wind down: This mode is for when you're ready to go to bed. It will switch on Do not disturb mode and turn the display to greyscale for your defined bedtime.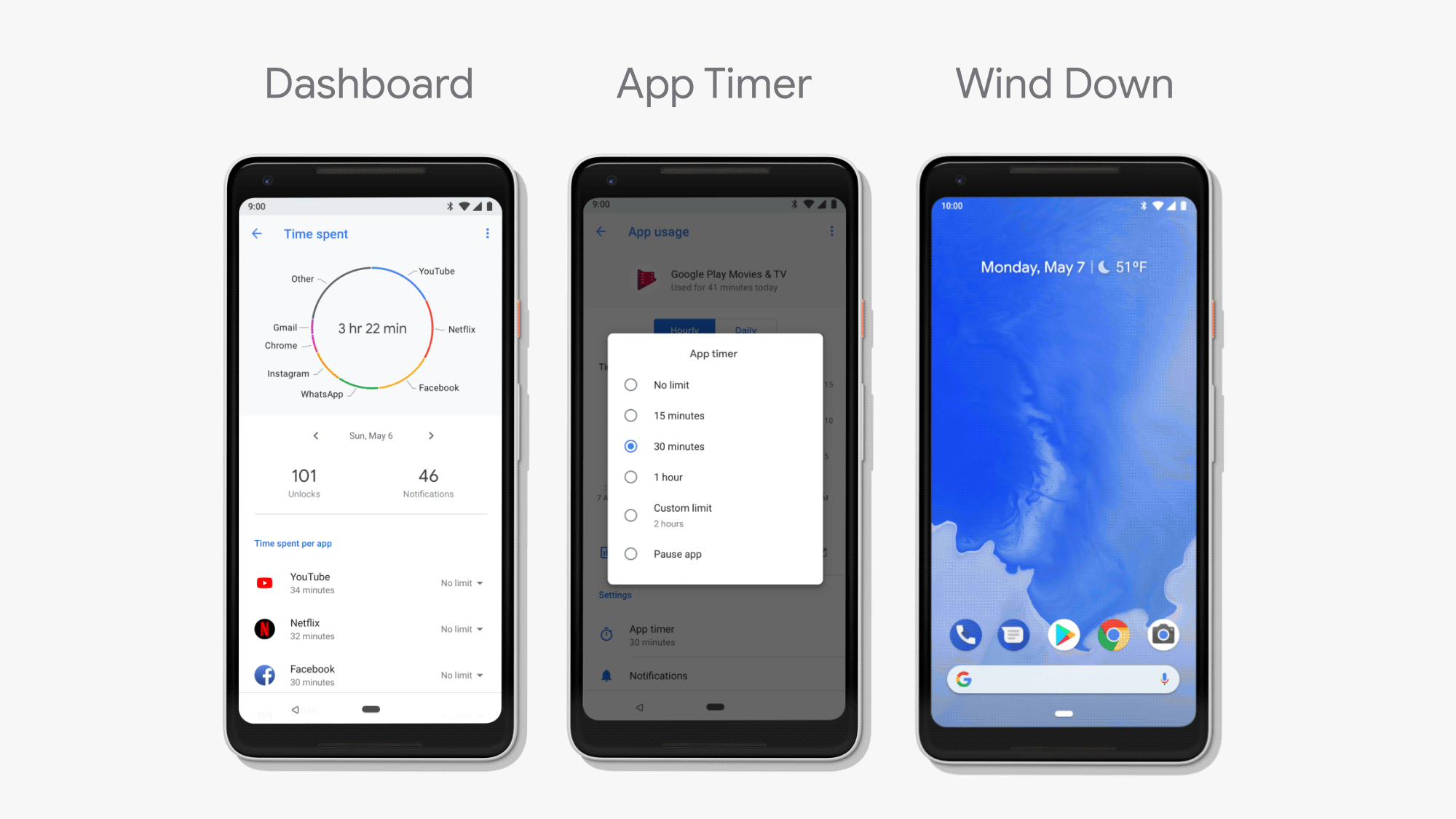 Indoor maps: Android P will support something called WiFi Round Trip Time (RTT) which will guide the users to access points. With this implementation, the location accuracy of the device will be 1 to 2 metres. That opens up the world to the plethora of applications such as in-mall experience, indoor maps of popular buildings, games and much more.
Multi-Camera Support: Natively there would be more support for app developers to take advantage of multiple cameras. It would be easier for phone makers to execute effects such as zoom and bokeh. The new version even makes it easier to use OIS (Optical Image Stabilisation) timestamps and display based flash functionality. It also supports external cameras too.
See photos, conversations and smart replies in messaging notifications: Google has worked on Android notifications very hard improving it every year. This year in the notifications tabs the user would be able to see conversations, previews of photos and even smart replies.

Additionally, Google has added optimised support for blocking certain kind of notifications (Notification channels) from an app.

Bluetooth Hearing Aid: The hearing aid support has been iPhones since the release of iOS 7. In fact, Apple has a list of supported devices as well.
Images will take less space: Just like the iPhones, Android phones will now support storing images in HEIF (High-Efficiency Image File) format. This will allow saving space by more than 80% on image storage as compared to JPEG.
Better video streaming: Android will natively support Google's own VP9 Profile HDR (High Dynamic Range) codec for videos.
Rotation lock: This feature will allow the users to lock the app in either portrait or landscape orientation mode. Earlier locking was allowed just in the portrait mode.
Smart text selection: Whenever you select text Android P will understand the context of it and suggest actions according to it. It even works in the overview (Multitasking) menu as well.
Better security: Google has worked on security and privacy aspect of the OS to make the user feel safe. It has implemented better standards for Biometrics so there is less chance of spoofing.