It is that time of the year when the Indian union government announces the annual budget of its expenditure for the following financial year.
The NDA government, as part of its last interim budget for the term, made numerous announcements across sectors, industries, and income classes. Here's a quick look at some of the notable announcements related to the science and technology industry.
1. Artificial Intelligence
Finance Minister Piyush Goyal, during the interim budget, announced that the government will soon setup a National Artificial Intelligence Portal to boost development of the technology in the country. Goyal stated that nine priority areas have been identified for the enhancement of the AI sector in the country.
The government has alloted a sum of Rs. 400-450 crores for the same. The Portal will be part of the Ministry of Electronics and Information Technology (MeitY).
2.  Mobile data usage and cost
Piyush Goyal emphasised on the fact that India now has the lowest cost of mobile data and voice calls in the world, owing mostly to the entry of Reliance Jio a few years ago. He claimed that mobile data consumption has gone up 50 times in the past 5 years thanks to the data war among top players in the country.
3. Increase in mobile part manufacturing
As part of the Interim Budget 2019, Finance Minister Piyush Goyal also announced that the number of mobile part manufacturing companies in India has gone up from 2 to 268 in the last few years, courtesy the government's Make In India and Digital India initiatives. The government expects this number to grow more in the next few years.
4. Electric vehicles
"India will lead the energy revolution with electric vehicles," said Piyush Goyal announcing ambitious plans to encourage the growth of the sector in India. The tax department has lowered custom duty on parts and components of electric vehicles from 15-30 percent previously to 10-15 percent. Furthermore, duty on battery packs has been reduced to 5 percent, while that on mobile phone battery packs has been doubled.
5. Digital Villages initiative
The Digital Villages or the Digi Gaon Yojna, announced last year, was detailed during the 2019 Budget session. The government is aiming to connect 1 lakh villages with Wi-Fi access and also assist resident entrepreneurs with the skills required to operate cottage industries.
6. Vande Bharat Express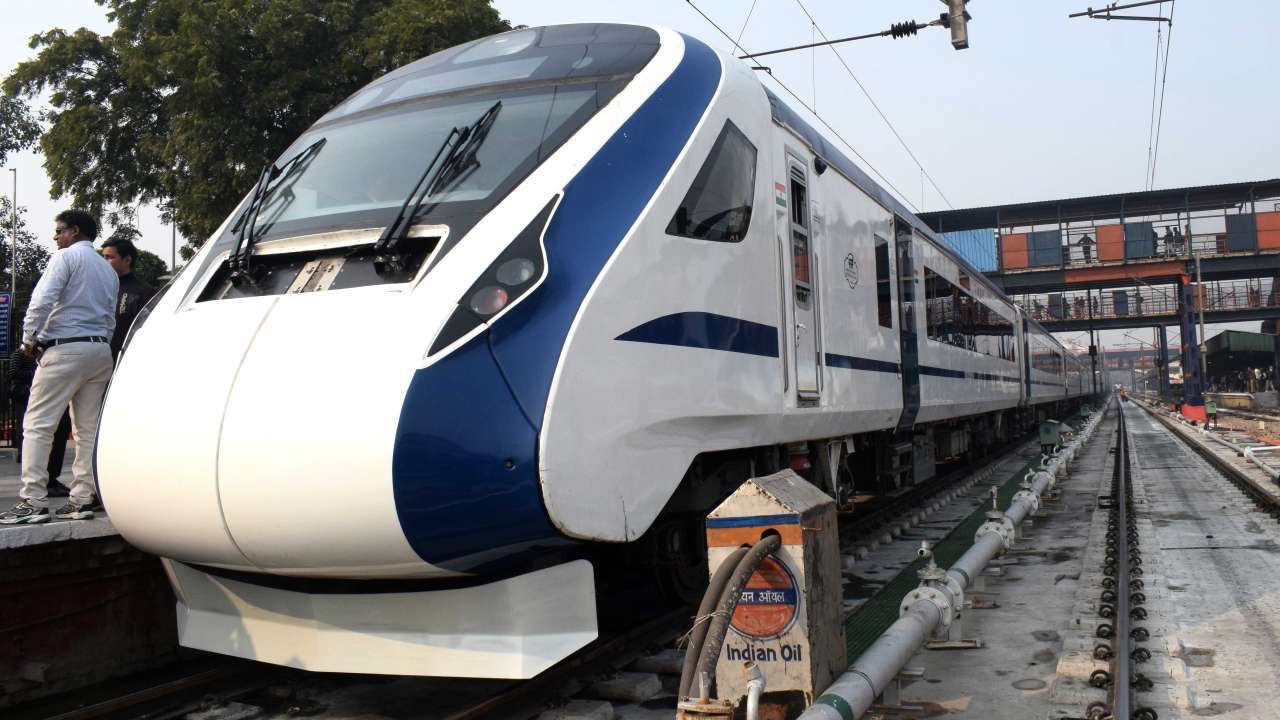 DNA India
Continuously upgrading the technology in the railways sector has been a constant effort by the Indian government, which it plans to strengthen with Train 18, formally called Vande Bharat Express. The fastest semi-high speed train in the country offers the latest in rail technology. This engine-less self-propelled train offers world-class passenger amenities.